Silver Chef Australia ensures a positive return of investment at Fine Food New Zealand
---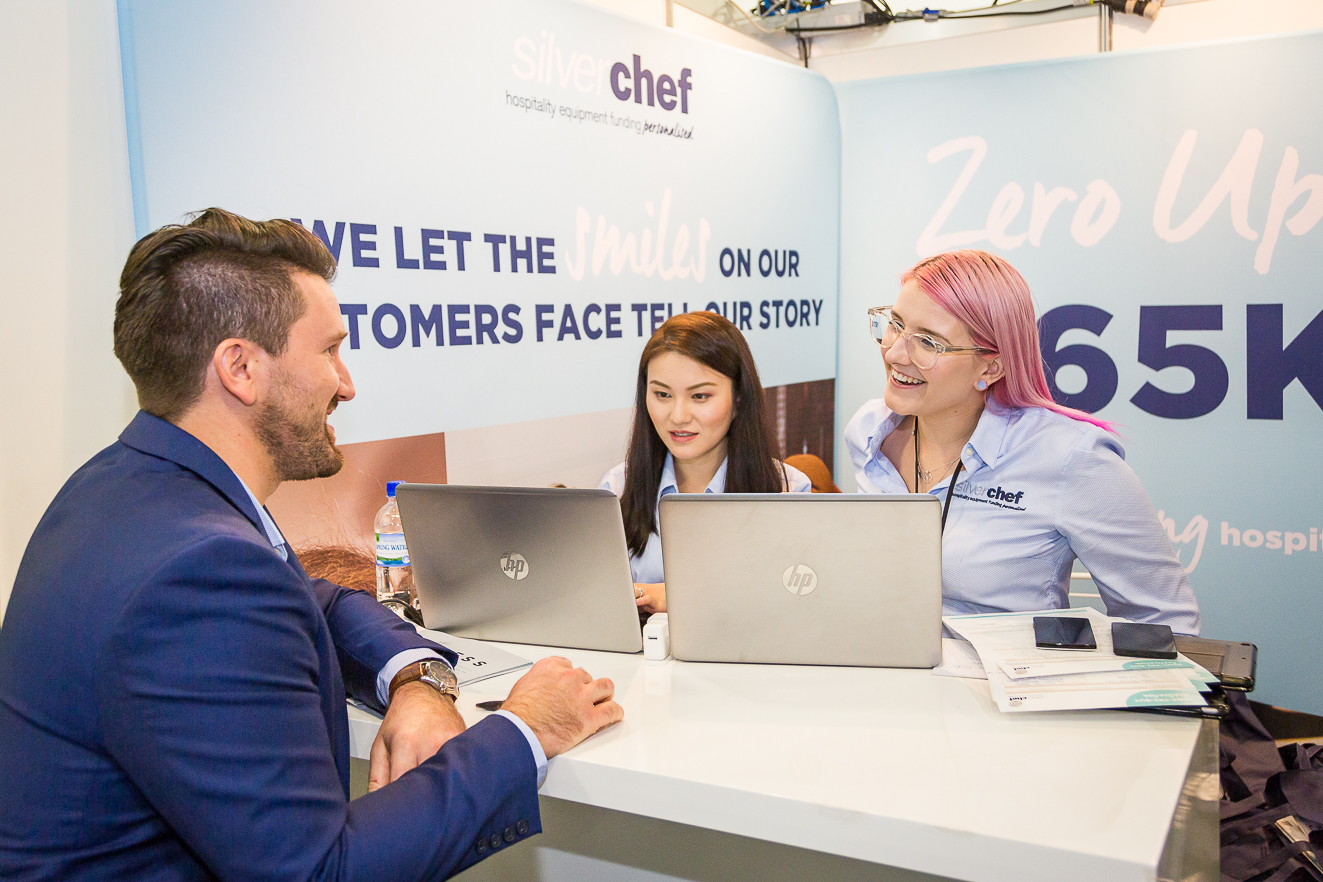 As an enthusiastic participant in the past four Fine Food New Zealand trade shows, Australian-headquartered Silver Chef is ideally positioned to report on the value of the show to its business, and the return on investment. The response from the company's channel marketing manager Vanessa Patane is unequivocal: Fine Food New Zealand is a winner, because it brings together the right people at the right time and in the right setting. 
"The 2018 show was Silver Chef's fourth appearance and this year was a huge success as we not only had our stand, but for the first time sponsored the seminar series," Patane confirms. "What's more, from a sales perspective, we reported our highest achievement to date for customers who applied for finance at the show."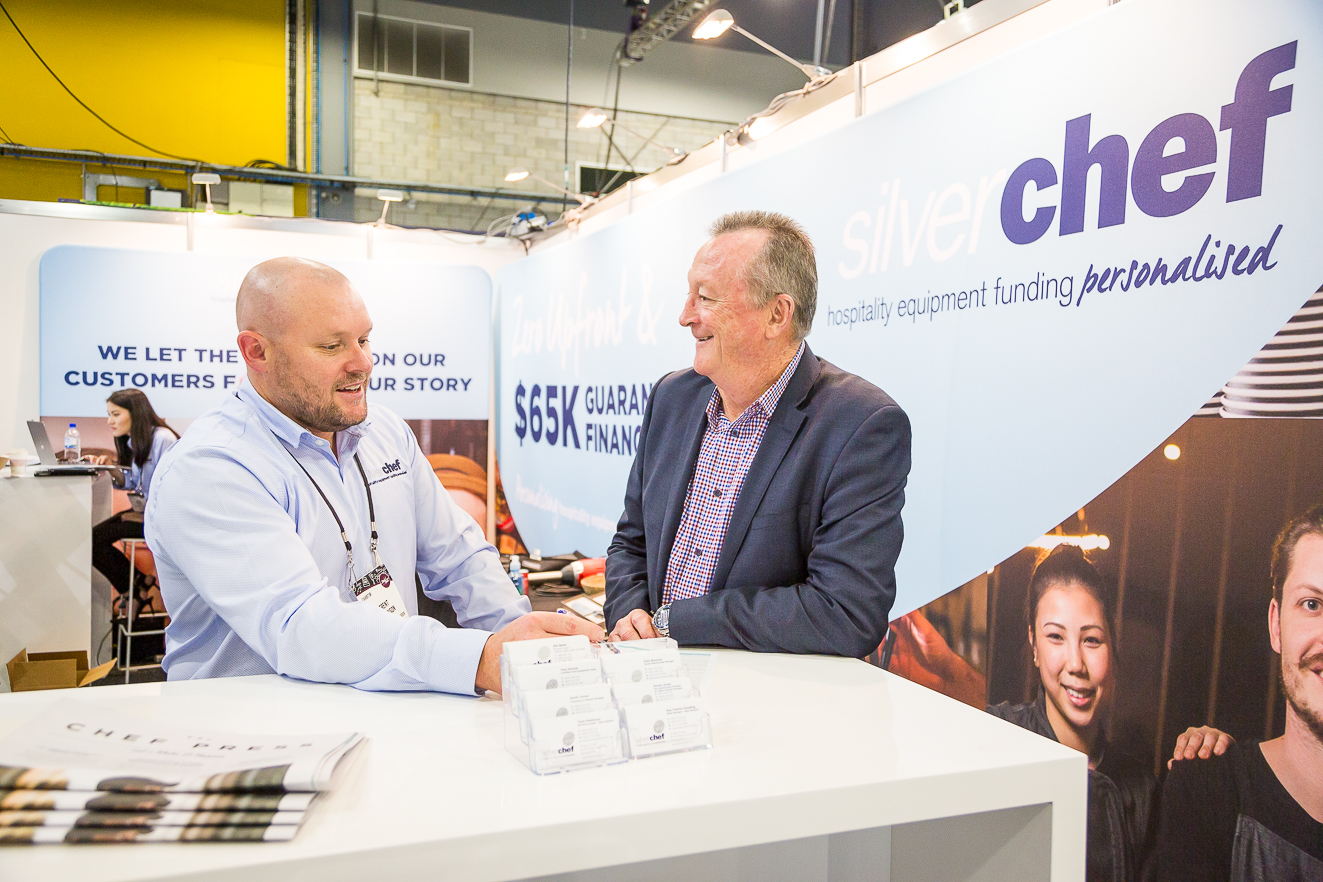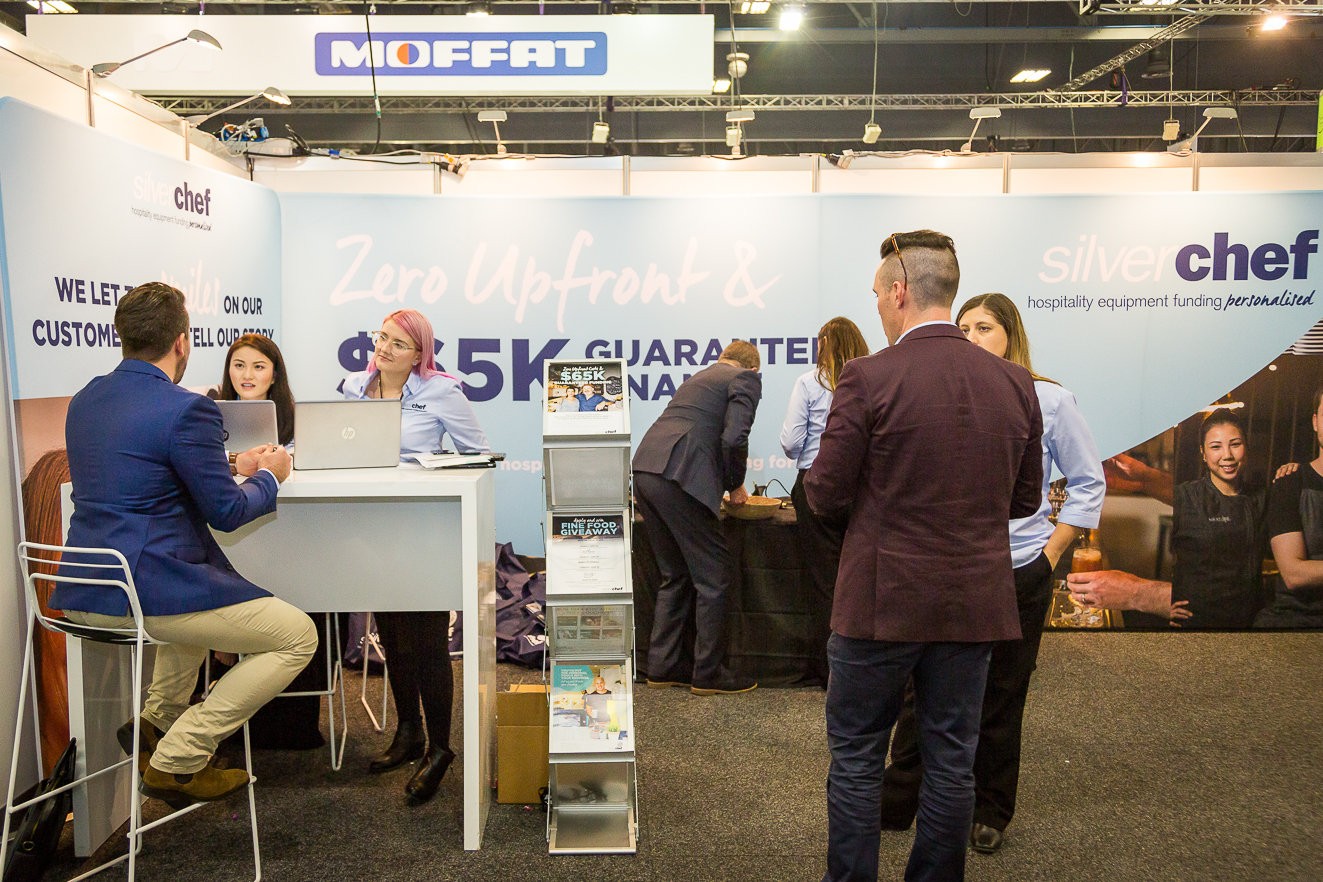 Fine Food New Zealand is the biennial trade-only event which brings together the hospitality food retail and foodservice industries. It showcases new products and services, provides learning opportunities and is 'the' networking event of the year. Silver Chef is a dedicated hospitality equipment funder across the globe, and provides easy access to low risk, flexible funding solutions for the hospitality industry.
Patane says the company makes a point of being at all the top trade shows as it allows direct engagement with key target markets, including dealer partners and end customers. "It is a great opportunity to show our ongoing support and involvement within the hospitality industry. And, as the industry's leading funding provider, it is essential to be at Fine Food New Zealand, which is the largest show of its kind in New Zealand."
She says taking it a step further this year proved invaluable. "The seminar series sponsorship strengthened our brand awareness while educating our key target market on who we are and what we do. This sponsorship expanded our brand presence throughout the entire show, going well beyond our stand. It connected directly with more attendees and drove visitors to our stand where customers were keen to find out more."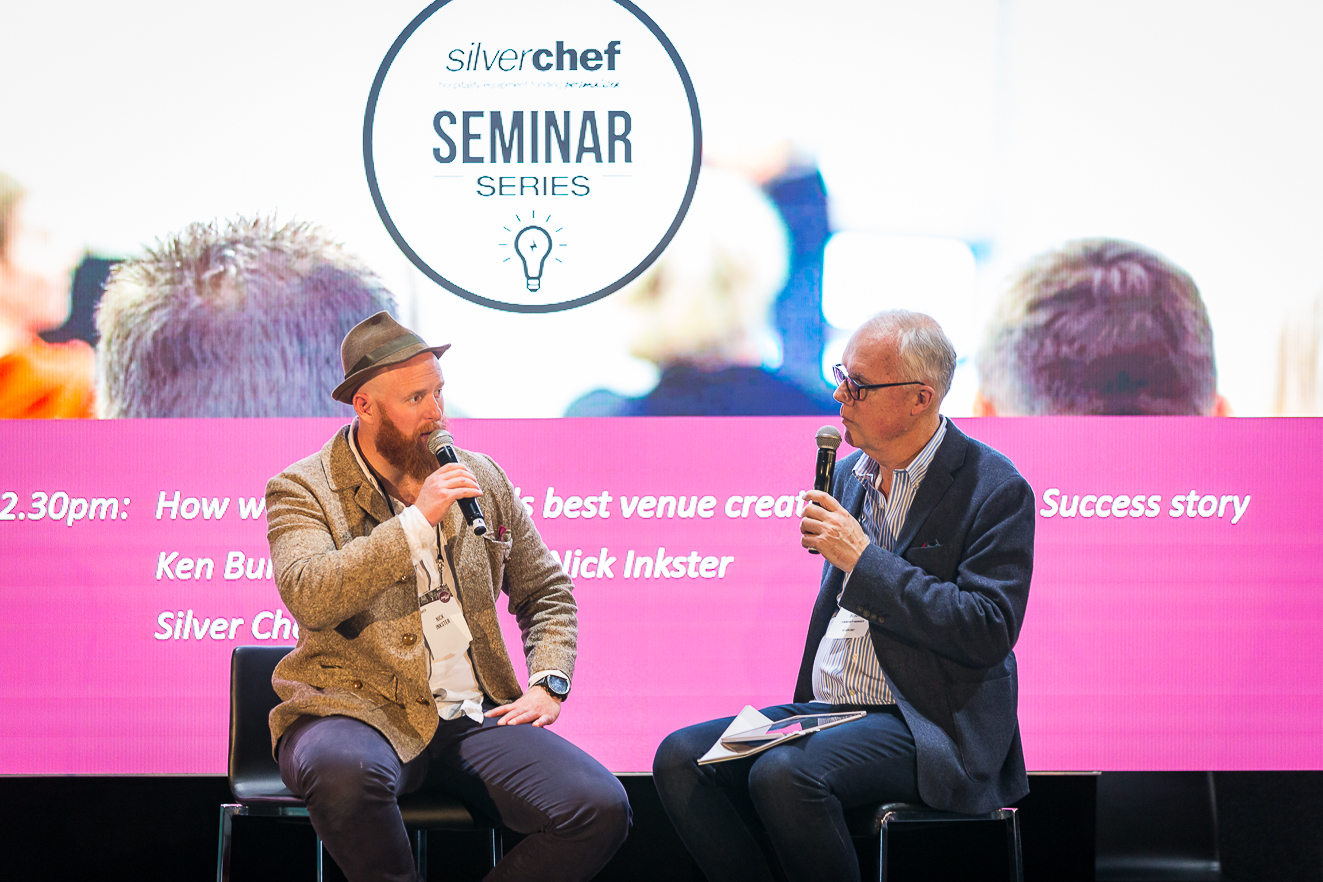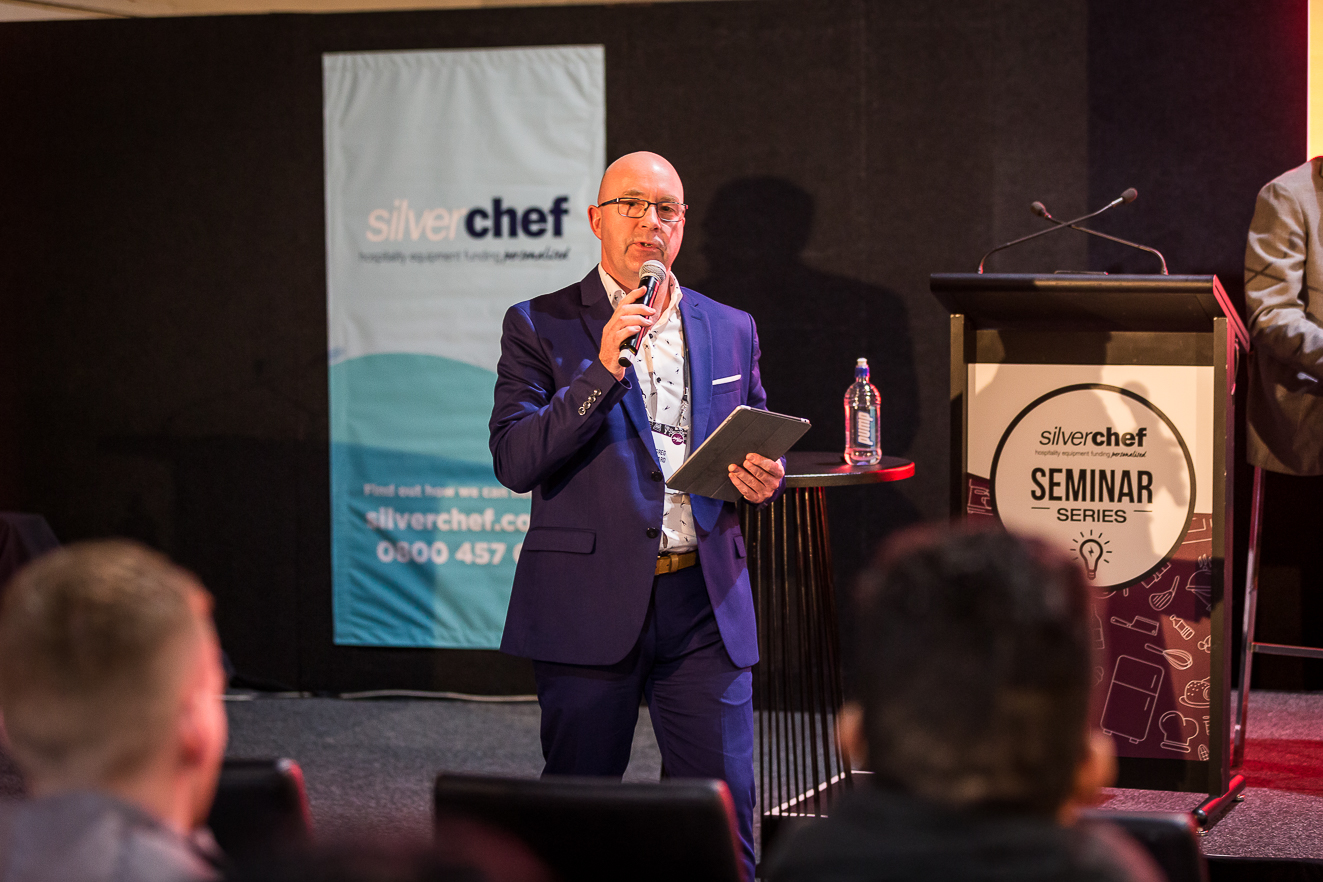 And the Silver Chef stand was among the very best to appear at Fine Food New Zealand 2018, drawing constant attention from the 7,089 visitors who attended. "It was important for us to have a large open stand with bold signage and minimal clutter. We stripped the stand right back with only our finance product on offer and nothing else to confuse visitors on who we are and what we do," says Patane, providing insight into what works well at a trade show.
A further element is the quality of staff on-site. "Our stand was manned by an excited and engaged sales team; everyone who walked past was greeted and engaged with – and at a trade show, this is essential. Visitors are there to be wowed, so wow them!" Patane enthuses. 
There's always room for innovation, too, and under her guidance Silver Chef took the initiative to keep delegates on the same page. In a very literal way. "For the first time, exclusive to Fine Food New Zealand, we designed and produced a newspaper-style brochure featuring 'industry readable news' to browse at the show. The newspaper generated great responses from attendees and was a perfect way to share how we fit into the forever-growing hospitality industry. We also had an 'exclusive to Fine Food New Zealand' Finance promotion which was our main product at the show, directly linked to our Return on Investment calculations."
In other words, Patane and her team have demonstrated that making the most of Fine Food New Zealand – and indeed any trade show – comes down to how an exhibitor approaches their stand, the delegates and the overall opportunity. "We had plenty of excitement and engagement within our own staff and dealer partners," she confirms.
All that has translated to the most important metric of all: a return on the bottom line. "We will 100% be back for Fine Food New Zealand 2020 both as a stand holder and sponsor of the Seminar Series. The Fine Food New Zealand trade show is our biggest event to engage and work with our partners, customers and prospects in New Zealand, and we appreciated our close working partnership with North Port Events and the opportunity to sponsor the Seminar Series. This was a big factor in making the show such a success."