Get ready to do great business
Our exhibitors meet their business objectives at the Baby Show – they sample and sell products and services, educate their markets, position their companies, and build databases. We're highly experienced at targeting your audiences and can help you get the most from each show. The bottom line is: we're here to help you do great business.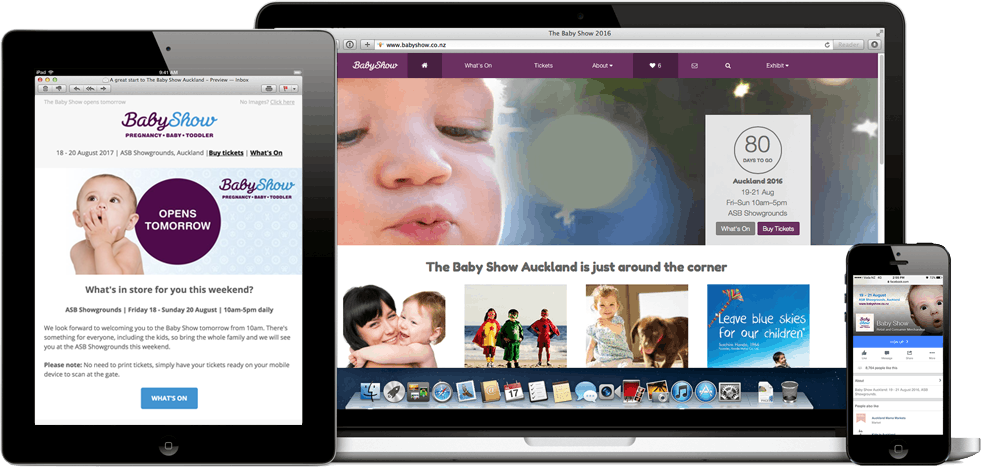 What exhibitors say about the show
"The Baby Show is a wonderful opportunity to reach first time parents and grandparents and to impart knowledge, education and support for your products I would say its the premium number 1 baby show that I've ever attended and I come every year religiously - it's wonderful."
Miriam Rutherford - Safe T Sleep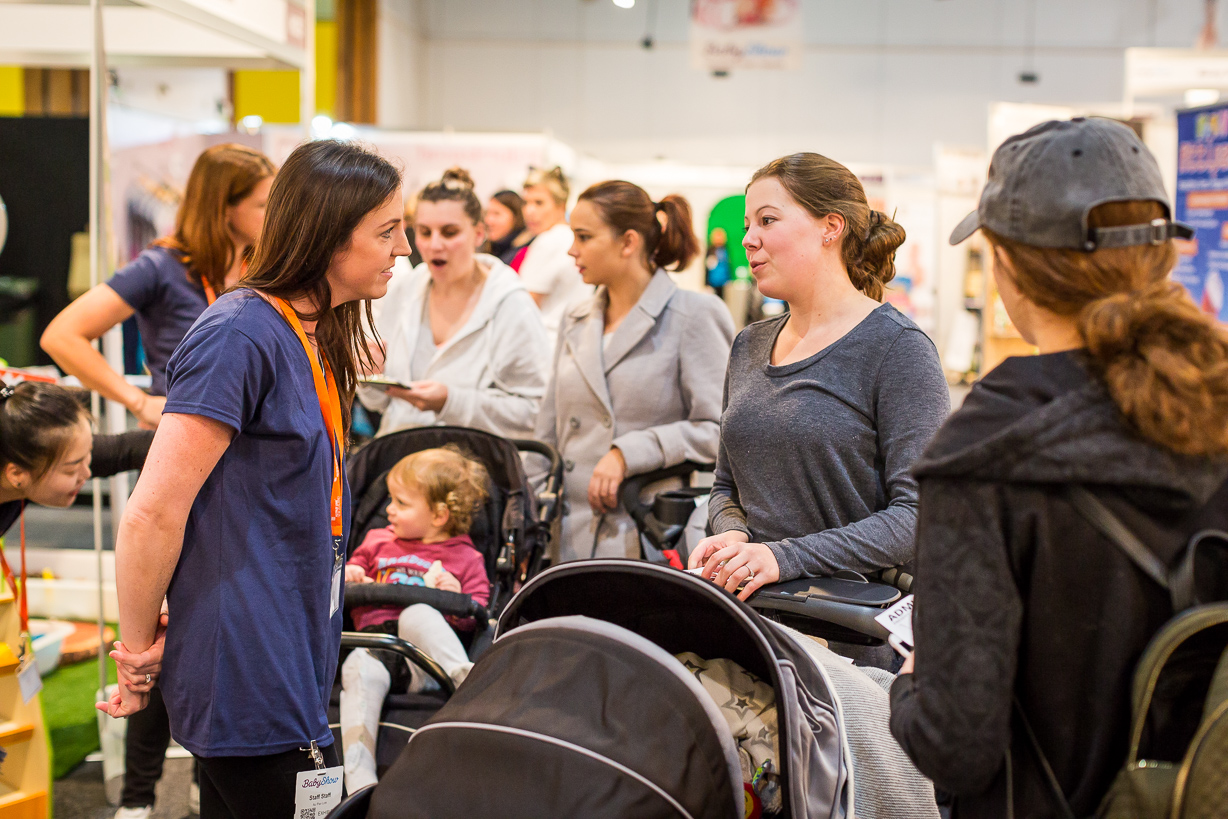 We attract trade visitors too
Although the Baby Shows are not trade shows, they are the biggest baby and parenting events in New Zealand and therefore attract significant numbers of trade visitors along with the mums and dads. Trade visitors include buyers on the lookout for giftwares, homewares, and new stock to add to the shelves of major retailers, plus early childhood educators, kindergartens, crèches, preschools, daycare centres, hospitals, and homecare providers.
---
Contact sales