How Hokubee sold Kiwis on Australian beef
---
Some might say that trying to sell Australian beef to Kiwis is a bit like trying to sell fridges to Eskimos – but Joel Laurie would disagree. 
His New South Wales company Hokubee makes Meltique Beef using a unique technique of injecting natural soluble oil into lean meat cuts so the meat bastes itself internally while it cooks. The result is incredibly tender and tasty beef in a range of popular cuts, including striploin, tenderloin, and loin fillet.
The company have exported to countries throughout Southeast Asia for some time but never considered the New Zealand market.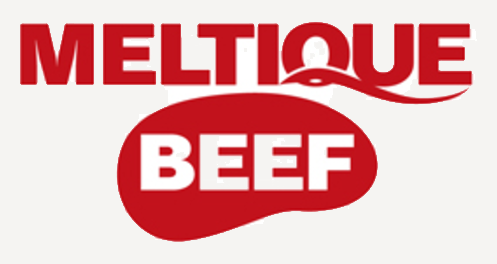 "We never believed it would work because New Zealand has so much high quality beef.
It was never really a destination for Australian beef, until now," says Joel.
Hokubee is a regular exhibitor at trade shows in Singapore, Indonesia, Vietnam, Philippines, and Hong Kong, and a veteran of the Sydney and Melbourne Fine Food shows, so they decided to give Fine Food New Zealand a try.
"We didn't know what to expect. It was to put the feelers out there and see if we got any interest.
 Fine Food New Zealand was fantastic. It did exactly what we wanted it to," says Joel.
"Everyone that came by our stand were from the industry, and there was a lot of interest.
If we'd gone to New Zealand without doing this show it would have just been a stab in the dark.
"I could look up a list of the main distributors in Auckland, New Zealand, try and get a meeting with them, do a presentation to each one – but this is time-consuming and they might not be interested.
We would be seeking them out from Australia, whereas at Fine Food New Zealand they're coming to you."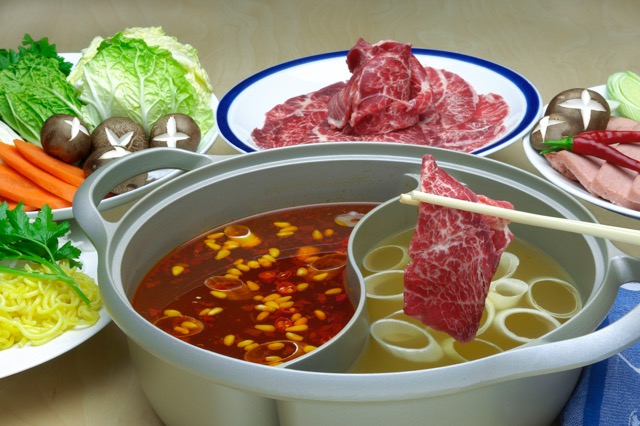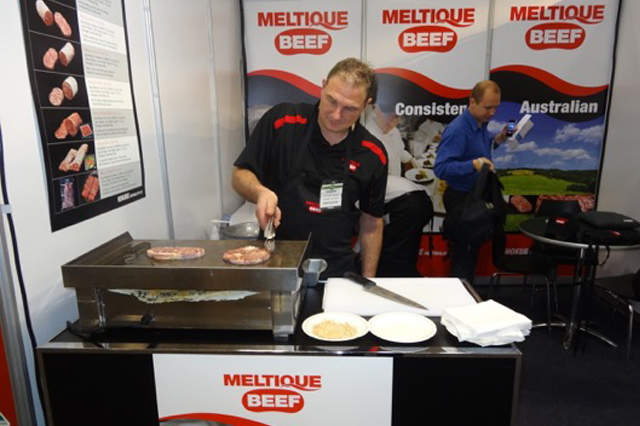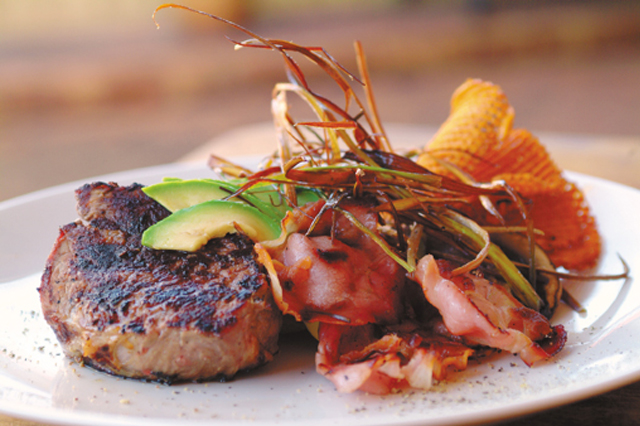 The decision to exhibit at Fine Food New Zealand paid off straight away. In fact, on the first day of the show, Hokubee struck a distribution deal with Simon Gault's Sous Chef online ingredients and kitchen equipment store.
"There was so much interest that we actually could have chosen any one of four distributors. We appointed Sous Chef as our main importer." 
Joel puts their success down to the power of face-to-face marketing and the ability to sample their products directly to a highly qualified, captive trade audience.
"The main objective was product sampling. We took over 100 kilos of our portion steaks, cooked them up at the show, gave out samples, and got feedback from potential customers."
He says many people are often initially sceptical about Meltique Beef, fearing that it contains chemicals or artificial substances.
"Our product is so unique that it's difficult to try and explain what it is. If you let them taste it and explain it's a natural product, we don't use any chemicals or binders, and we use a grass-fed animal, you get a better result.
"Visitors can hit you with a specific question as a result of that sample rather than trying to have a conversation about a product they've never tried. And you can read what kind of customer they are by looking at them and tailor your sales pitch accordingly." 
Now he has seen first-hand how effective Fine Food New Zealand is at giving Australian companies an easy entry point into the New Zealand market, Joel reckons more Australian companies should do it too.
"Depending on your product I would definitely go for it. A lot of people would dismiss New Zealand and say that it's not big enough, but it's growing. It's good to get your product in there before everyone else gets established, and then you can grow with the market.
"If you're looking to export anything to New Zealand from Australia or Internationally - You've got to exhibit at Fine Food New Zealand."