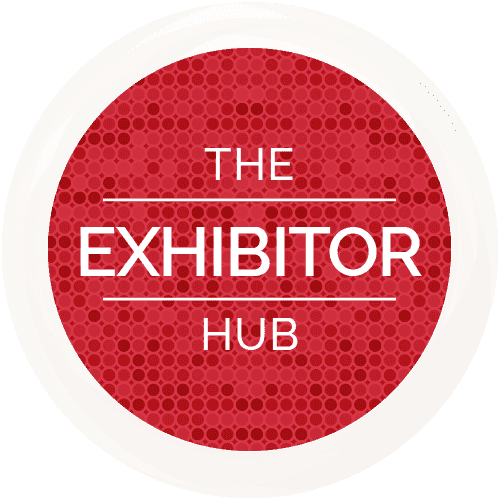 The Exhibitor Hub
Get the most from each show.
Make the most of your time at the show with our Exhibitor Hub. A collection of guides and tips on creating your stand, getting the right staff, marketing your stand and selling at the show. Set goals and acheive them with the Exhibitor Hub.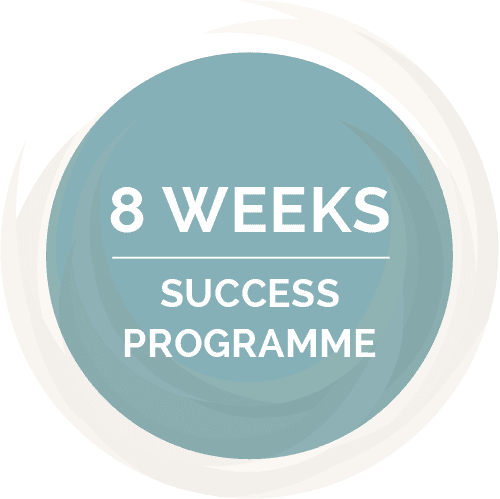 8 weeks to exhibitor success
Achieve your goals with our weekly success programme.
Set your goals and achieve them with our weekly success programme. Step through the process of planning your show starting 8 weeks out. Covers staffing, marketing creating your stand and more.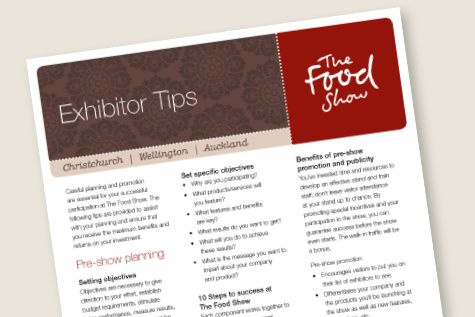 Exhibitor tips
From pre-show planning to post-show promotions, our exhibitor tips cover everything to help you prepare for the show.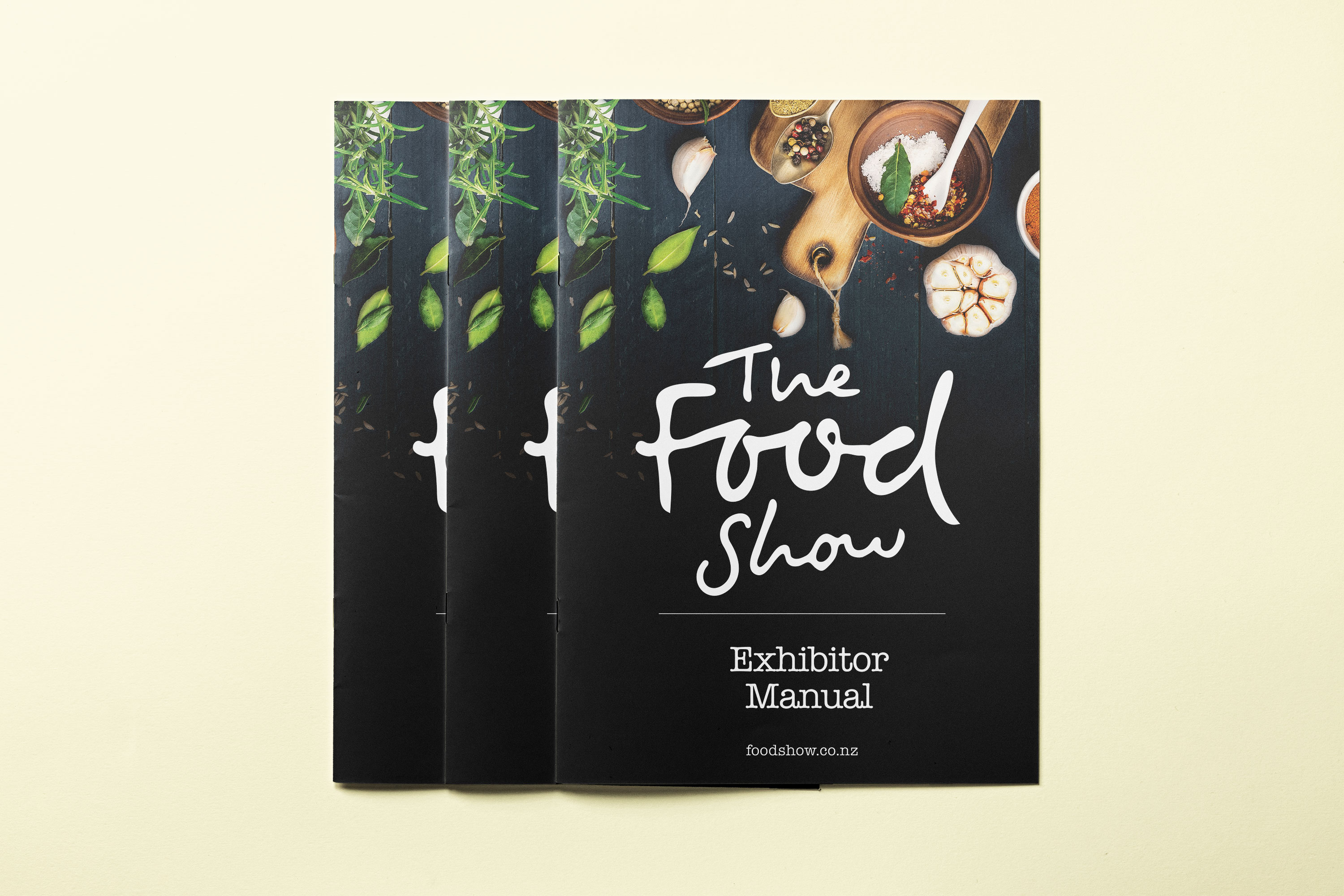 Exhibitor manual
Our comprehensive exhibitor manual contains in-depth information about every aspect of the event, from build-up to break-down. Available online prior to the show.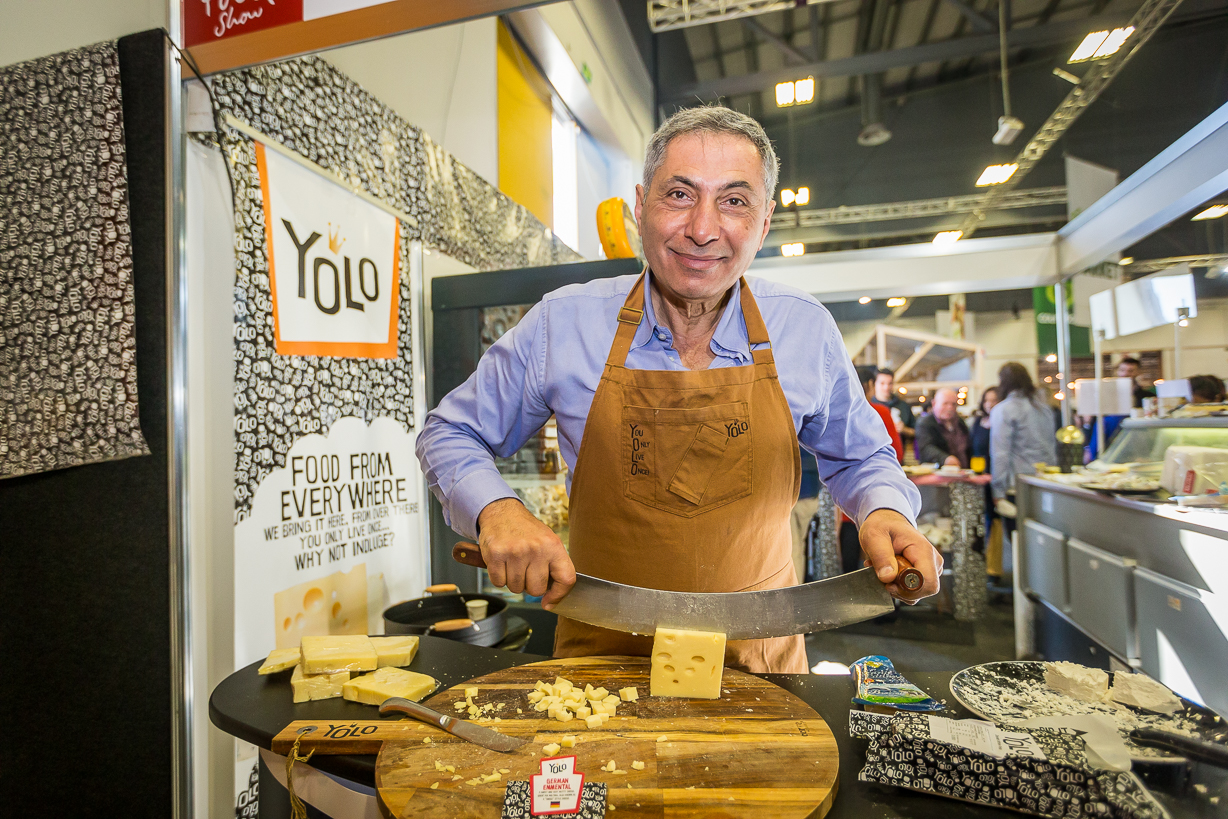 Advice and support
From stand design to staff hire, to how to demonstrate your products and services – we're the face-to-face marketing experts and can help you make the very most of your exhibition experience.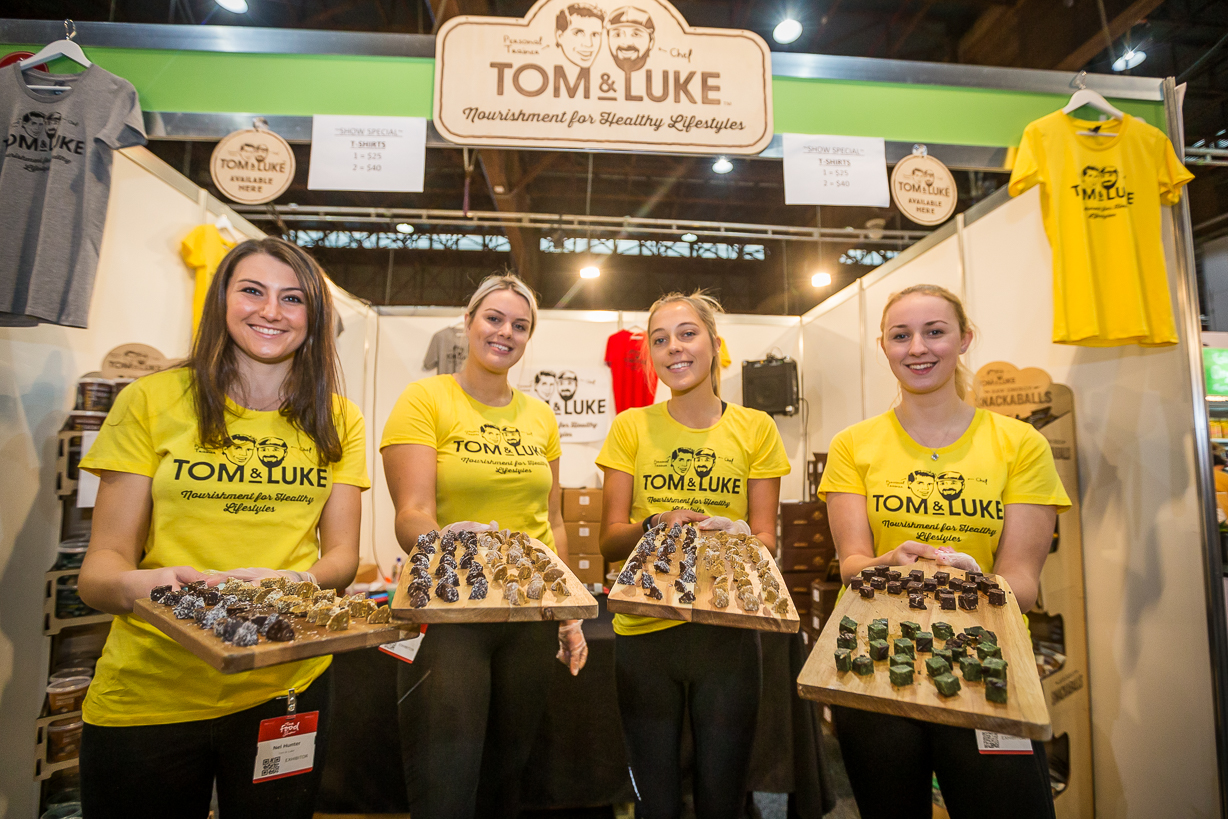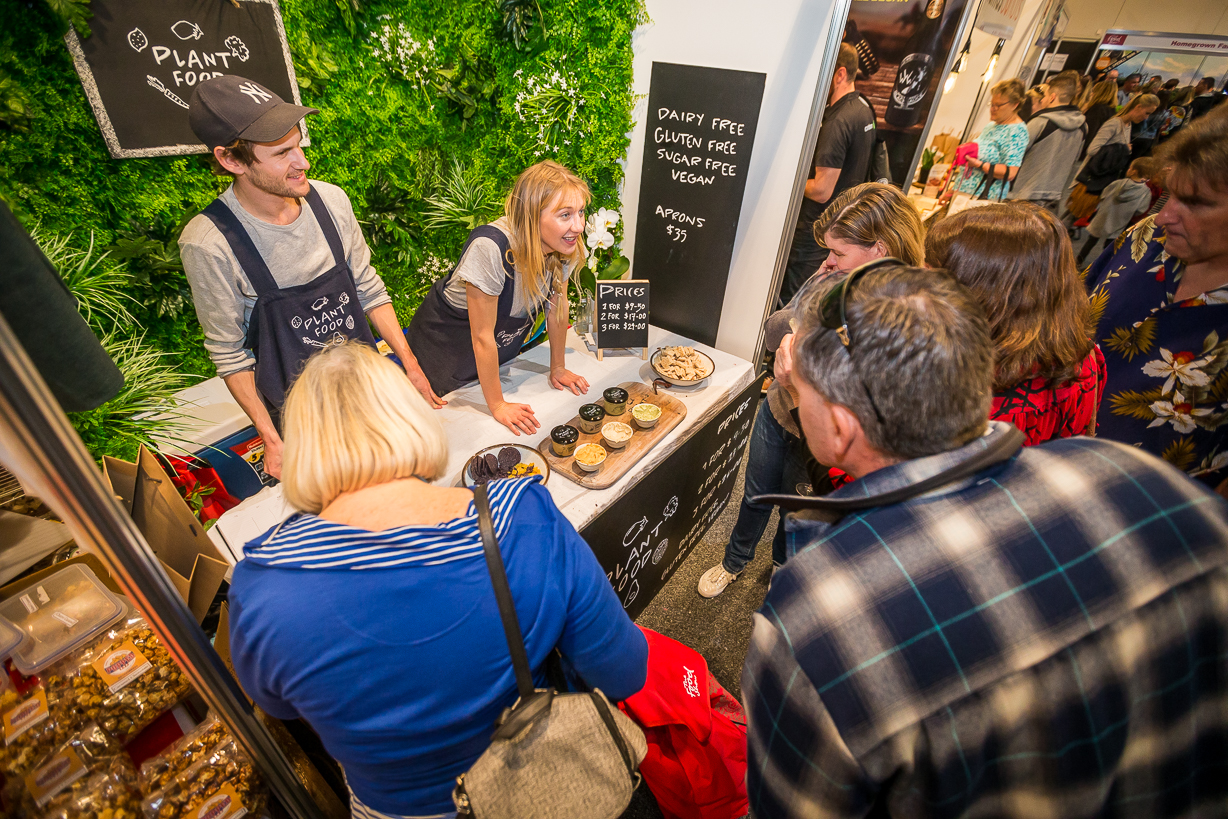 Get 'stand-out' design
Attract maximum attention from prospective visitors by getting the very best design for your stand. It's your shop window at the show – so if budget permits, we suggest you hire a designer (we can provide advice on who to talk to if need be). Before you progress, do prepare a detailed brief that clearly states your show objectives.

Connect services to your stand
We have a long list of proven contractors we recommend to provide every kind of service to your stand – from plumbing to refrigeration, eftpos to security, and from transport to signage.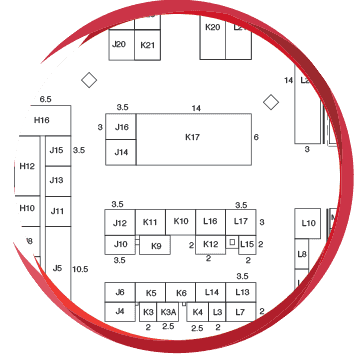 Get in early to secure the prime locations
This show is relentlessly popular year after year, and demand for stands is always at fever pitch. The sooner you talk to us about your requirements, the sooner you can throw your hat in the ring and get the best location possible.
Excellent online marketing opportunities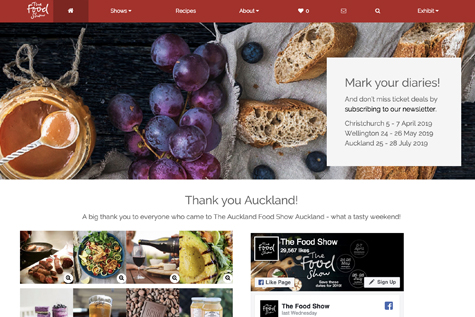 Your own website profile page
Upload content, photos, special offers, competitions, links to your website, and much more to your profile page on The Food Show website, which attracts massive visitor traffic before, during, and after each show – and is used all year round by potential visitors.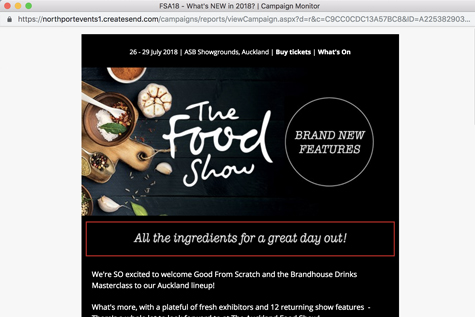 Reach thousands via email newsletters
We're always on the lookout for new and interesting stories about your products, services, and innovations for the regular ezines we send to our database of thousands of dedicated foodies.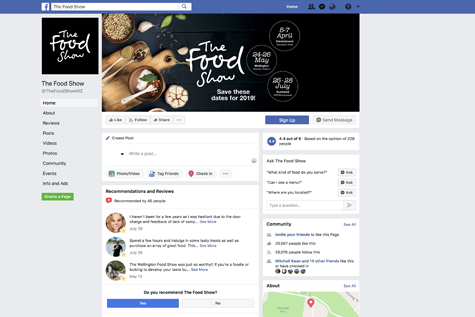 Connect with our social networks
We're building an online community to drive show participation, so we urge you to get involved. Start a conversation with visitors via The Food Show website, link to our Facebook and Instagram pages, and share your profile page with your networks.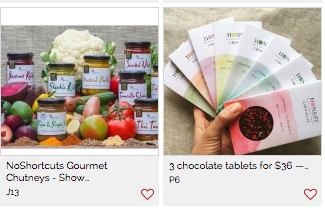 Showcase your brand online
Amp up your website presence with our special exhibitor showcases, which provide featured listings for your products and services on our homepage and visitor pages. Talk to us today about your showcase.
Effective traditional marketing opportunities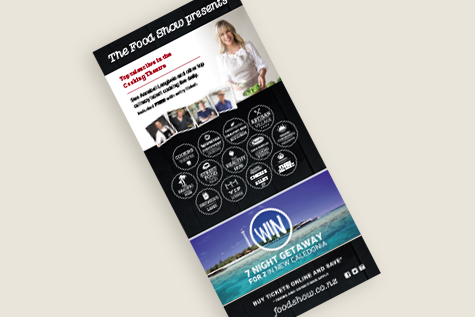 PR and advertising
Participate in our special show features to leverage your stand presence at the show. We offer inclusion in print media features, the opportunity to provide media releases, involvement with radio promotions, magazines, and more as part of our highly targeted media campaign.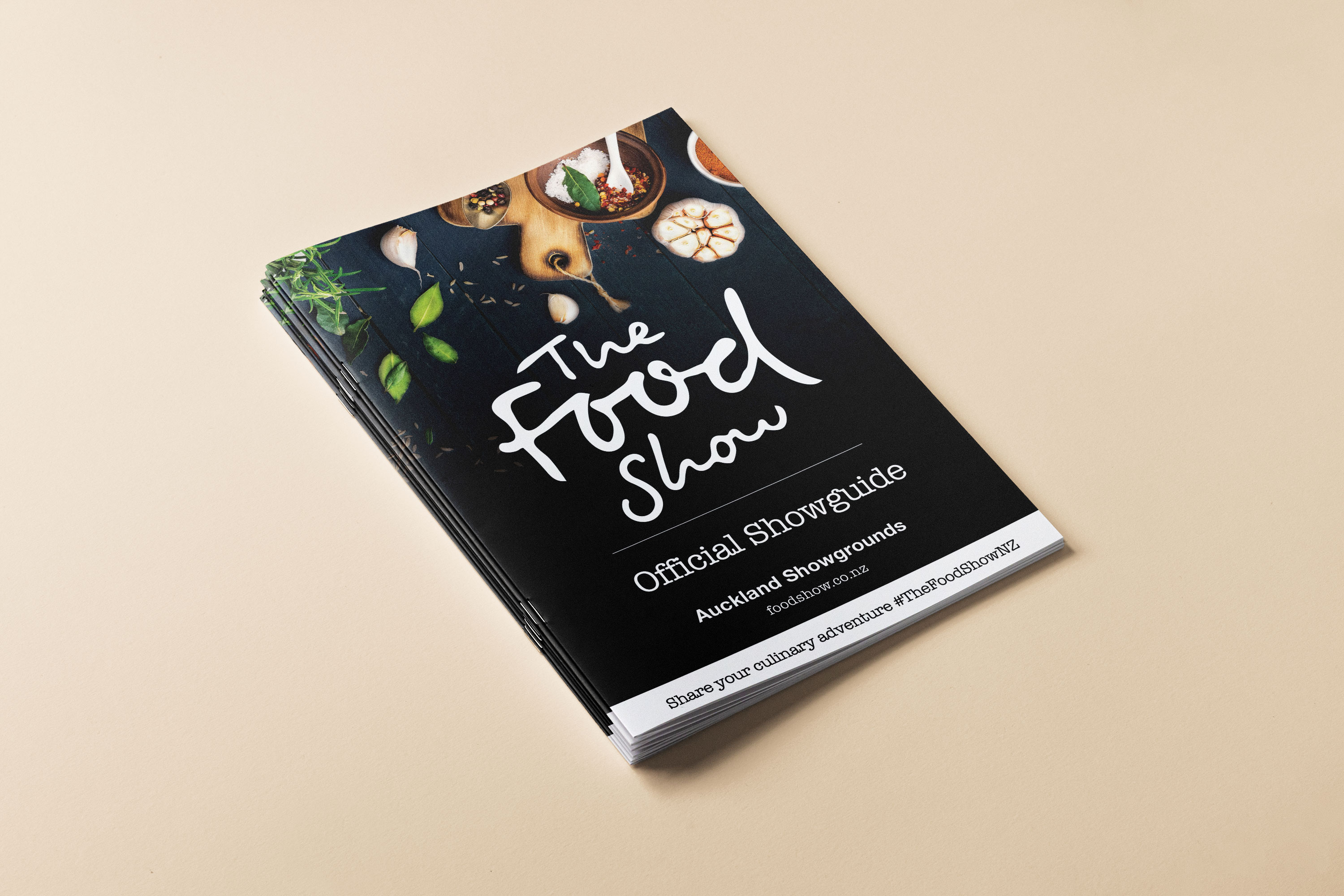 Show Guide
As part of your booking you'll get a free listing to promote your stand in our popular show guide. You can also book an advertisement to leverage your presence at the show and maximise your branding opportunities.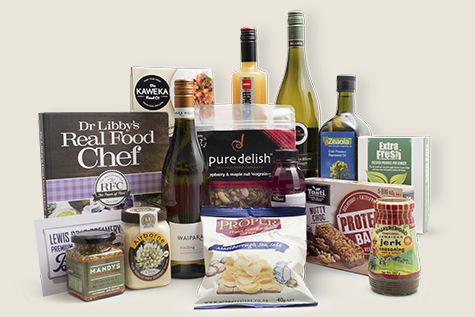 Products for goodie boxes
Provide your flagship products for inclusion in the goodie boxes we send to selected radio stations for use as on-air giveaways. A simple way to gain extra branding and sampling exposure, and create more 'buzz' around your products.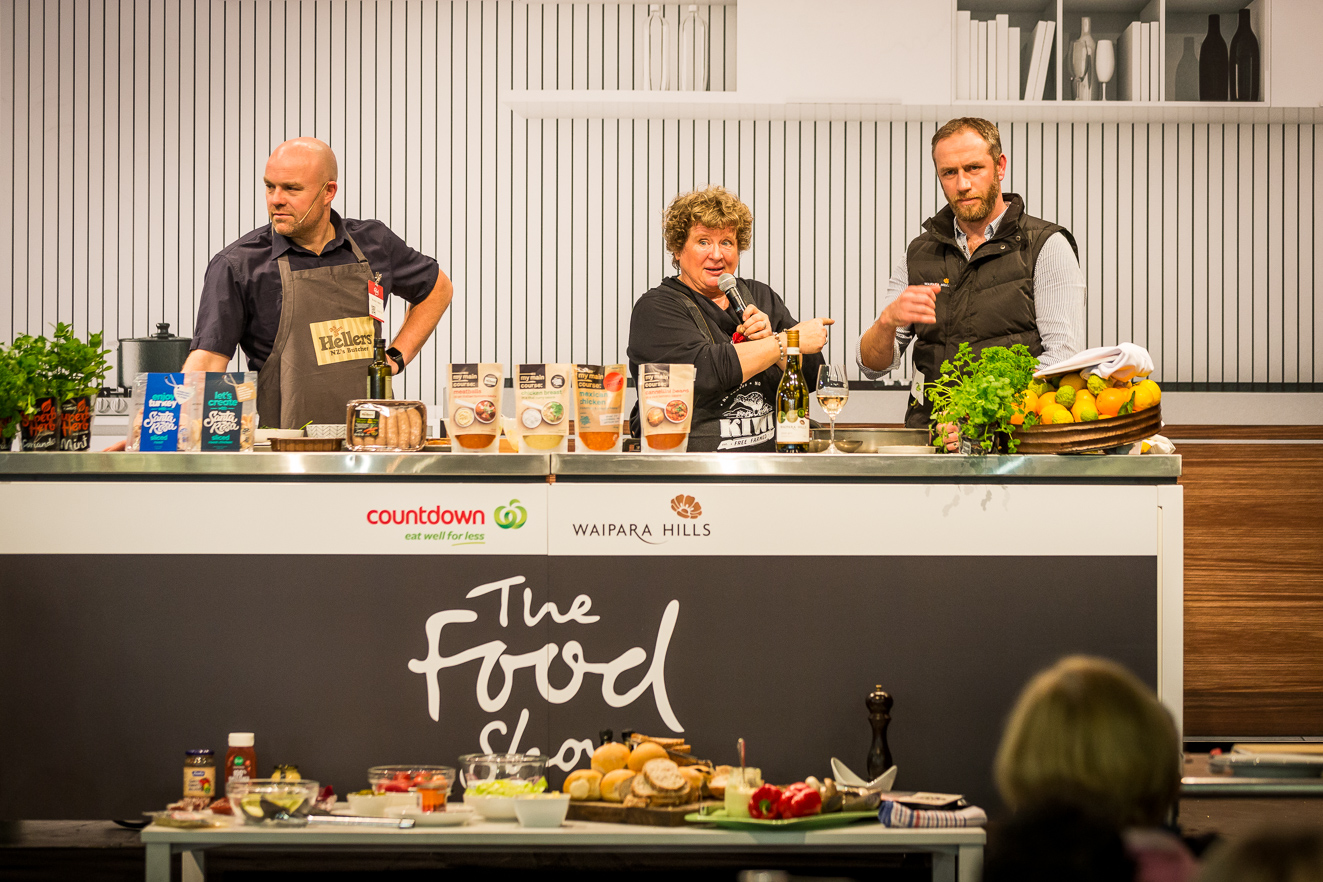 Products for cooking demos
Supply your products for use by celebrity chefs demonstrating in the NEFF Cooking Theatre to increase your brand exposure and gain influential third-party endorsement. 
Exhibitor tickets and wristbands
Complimentary tickets
You will receive a complimentary ticket allocation (and you can order more tickets at discounted exhibitor rates) to send to VIP customers and use for promotions.
Wristbands
Your booking includes an allocation of wristbands to provide your staff with free access to the show. You can order additional wristbands for a small fee.
---
Contact The Food Show team