The Auckland Food Show 30 July – 2 August, ASB Showgrounds
WEDNESDAY 24TH JUNE 2015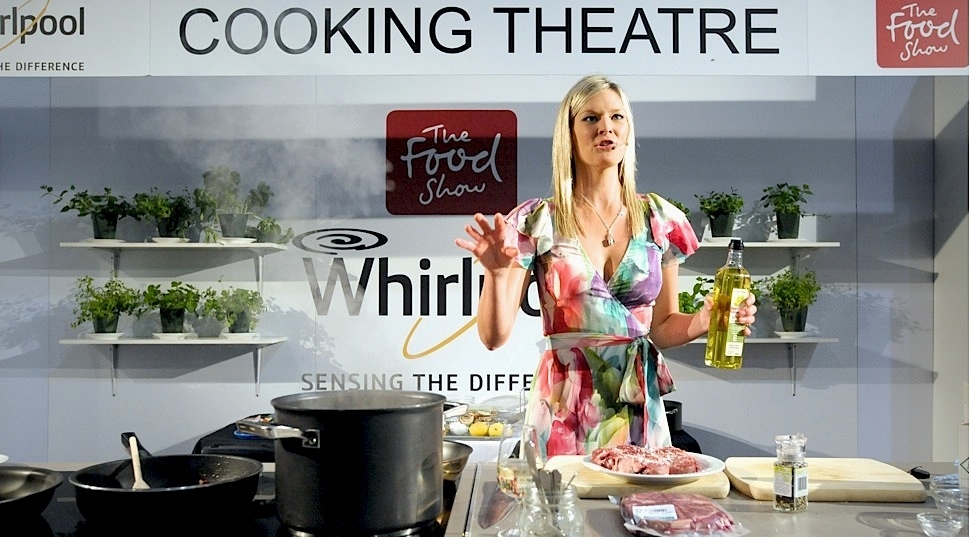 Listen up foodies – The Auckland Food Show is almost here and it has an incredible chef line-up and hundreds of new things to try and buy that will totally tempt your taste buds.
Fire up your inner chef at the Whirlpool Cooking Theatre with cooking demos from all-star celebrity chefs, including Annabelle White, Nadia Lim, Simon Gault, Ray McVinnie, Chelsea Winter, Karena and Kasey Bird, Sachie Nomura, Ruth Pretty, Kyle Street, Gareth Stewart, Ben Bayly, Kim Evans, and the visionary yet laid-back Aussie guys from Bondi Harvest*.
These world-class demos are included in your ticket price and will inspire you to expand your cooking repertoire. Check out high tea and tinies, classic family favourites, Japanese and Thai dishes, French cooking with a twist, naughty turned nice with nutritionist Nadia Lim, easy entertaining, rocky road dinners, party ideas, and irresistible treats from Little & Friday's Kim Evans.
You'll emerge from the Whirlpool Cooking Theatre wanting to head home and cook what you've seen – and The Food Show will help you do that. Grab a recipe at the door (or from foodshow.co.nz), buy the ingredients from our Pantry Sponsor, Farro Fresh (Stand A22), and buy the wine match for each dish from our Wine Sponsor, Waipara Hills (Stand K12).
If the proximity of all this fabulous food has you feeling ravenous, head to the Jacob's Creek Pop Up Eatery for ready-to-devour plated lunches from a range of local eateries, including Little Bird Organics, Ripe Deli, Oceanz Seafood, Cube Catering, Thai Taste, Gables Kitchen, I Village, and more.
Once you have re-fuelled, you can explore exciting new food, drinks, kitchenware, and more from more than 200 stalls covering everything from the most indulgent chocolate stands to the latest in health trends.
The Food Show is on from Thursday 30 July – Sunday 2 August. Early bird tickets start at $26 for adults, $15 for under 12s, while under 5s are free. Book online at http://www.foodshow.co.nz/
*Bondi Harvest
Bondi Harvest is a couple of surfing buddies with the same passion for food, fun, and the outdoors. Guy is a chef trained in some of Sydney's top restaurants. Mark is a filmmaker with a background in photography, design, and music videos. For more go to: www.foodshow.co.nz/whats-on/auckland-2015/partners/bondi-harvest
---