Baby Show survey lifts the lid on Kiwi parenting
WEDNESDAY 19TH AUGUST 2015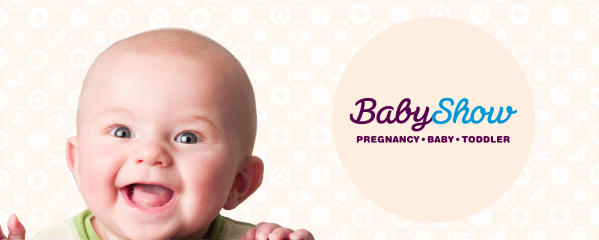 Only 1% of parents surveyed say children shouldn't be allowed in restaurants 
Having children negatively affects your sex life, according to almost half of parents 
Only 3% of parents think you should breastfeed children until they're three years old
And 40% of parents support co-sleeping – but only under certain conditions
According to a new survey carried out by New Zealand's biggest parenting event, The Baby Show, parenthood can put a damper on what happens in the bedroom. Having children had a negative effect on the sex lives of 46% of respondents, compared with just 11% who said it had a positive effect.
Following recent media interest in whether young children should be allowed in restaurants, this survey showed that in fact only 1% of Kiwis believe it should be a blanket 'no', while 47% said it depends on the situation.
Breastfeeding advocates will be heartened to hear that the vast majority (81%) of respondents felt that parents should be made to feel comfortable when breastfeeding in public, with only 1% saying they shouldn't, and the remainder believing it depends on the situation.
Almost half of respondents reckon babies should be breastfed for at least a year, while only 3% believe you should stop breastfeeding after a child is three years old.
On the controversial topic of co-sleeping, 40% of survey respondents said they would allow babies to sleep in their bed with them, though many commented that it should only be "if safe sleeping practices are followed" or if there was only one parent in the bed with the child.
The survey showed that most Kiwi parents are having their first child between the ages of 26 and 30 years (42%), or between the ages of 31 and 35 (24%). Most respondents (78%) said they would financially plan for a baby, while 80% said they would expect to spend up to $50 a week ($2600 a year) on nappies alone, and 85% said they would not spend more than $3000 on a new nursery.
Despite nearly two thirds (63%) of respondents changing up to 50 nappies a week, most parents (66%) are still opting to use disposable nappies, rather than reusable ones (20%).
Dona White, who started The Baby Show 22 years ago and has seen many parenting trends come and go, reckons the basic things remain pretty much the same.
"Two things remain constant: firstly, parents want to give their babies the very best start in life; and secondly, there is no magical set of instructions on what is right for your child. So it's always a steep learning curve for new parents and that's where The Baby Show really shines.
"At the show you'll find thousands of wonderful products from more than 200 exhibitors, free advice from a wide range of baby and child experts, a Parents Room for feeds and changes, and a safe, friendly shopping environment designed with families in mind."
The Baby Show is on from 21 – 23 August at ASB Showgrounds, Auckland. www.babyshow.co.nz
---