Facilities Integrate Networking Event
MONDAY 30TH MARCH 2015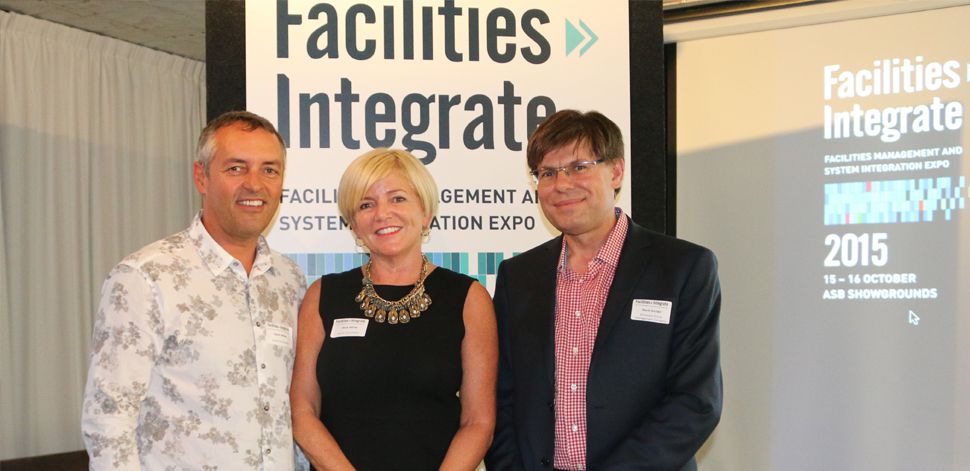 Seafarers Club Auckland, 18th March 2015
Nearly 90 members of the facilities management and system integration industries as well as media, visitor groups and associations gathered for an exclusive networking event on Wednesday 18th March and an update on the first major event in New Zealand to unite these flourishing industries: Facilities Integrate 2015.
The evening, hosted at the Seafarers Club in Britomart, allowed attendees to make valuable connections and provided a taste of how Facilities Integrate 2015 will fuel growth and drive sales for the companies that take part.
Dona White, CEO of North Port Events, organisers of this exhibition, spoke to attendees about the necessity of a major industry event of this kind and how it will bring together influential buyers and suppliers, and enable valuable connections to be made within a sector that is set to boom over the coming years.
"We are so excited about this event, as there is currently nothing of its kind, on this scale, in New Zealand. Events like this have enormous success for its exhibitors in Australia and we're looking forward to replicating that for New Zealand businesses," says White.
"As an expert events company, North Port Events is well-placed to organise this new exhibition in a way that's professionally run and beneficial to all those who attend."
Panasonic, LG, Sharp, Schneider Electric, Daikin, Rentokil-Initial and Karcher are among the big names signed up to exhibit at Facilities Integrate 2015, and following the networking opportunity they have been joined by Gallagher, Dyson New Zealand, SieTec Security and more.
The Director of Facilities for Britomart, Mark Sinclair, also spoke to guests about "Britomart 10 years on" – where Britomart has come from, and how facilities management and integrated systems have played a role in helping it develop into the world class zone that it is now.
Following the formalities, guests were able to make meaningful business generating connections and swap notes on what can be expected from the Facilities Integrate event in October this year – as well as connect with key industry players who were at the function to advocate for the event, and have come on board as advisory panel representatives.
Facilities Integrate 2015 
Facilities Management and System Integration Expo 
15 – 16 October 2015 
ASB Showgrounds, Auckland 
www.facilitiesintegrate.nz
---