Christchurch Food Show hits the spot
WEDNESDAY 20TH APRIL 2016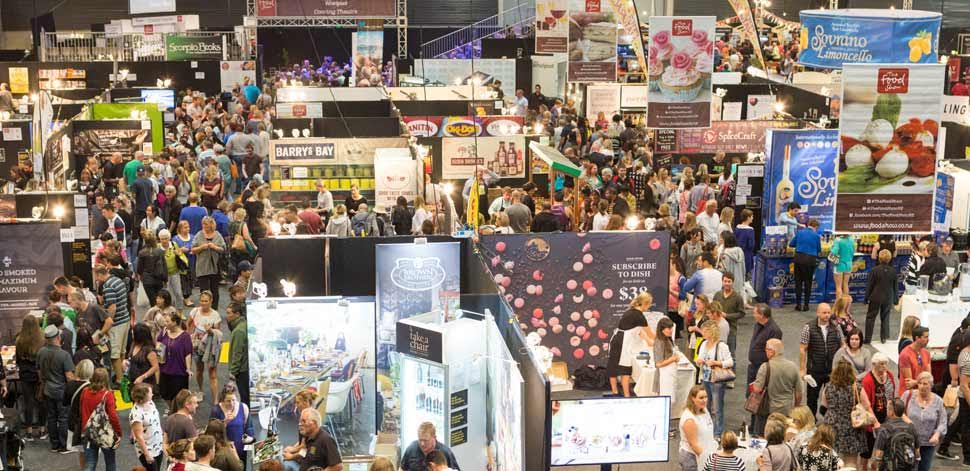 For people who love cooking, eating and entertaining, The Christchurch Food Show was the place to be over the weekend. The biggest food event on the South Island calendar has hit the spot yet again. Over the weekend (8-10 April), The Christchurch Food Show played host to eight high profile chefs, a whopping 120 exhibitors from around the country, and welcomed nearly 9,500 visitors through the Horncastle Arena doors.
Locals came in droves to sample Unique Hangi pies, Benetto's chilli chocolate and Aoraki's salmon jerky. They also stocked up on the country's number-one-selling Pic's peanut butter and Karikaas' awarding-winning Gouda. But perhaps the biggest draw card of the show was the release of Josh Emett's famed Madam Woo Pork Hawker Rolls, which he shared in the Whirlpool Cooking Theatre for all to take home and try themselves.
For the last 18 months Emett has been quietly perusing the Christchurch landscape for a location for a Christchurch Madam Woo. He made no secret of his plans to open a restaurant in Christchurch in the near future following on from the successful openings in neighbouring Dunedin and most recently, Hamilton.
The Whirlpool Cooking Theatre was at capacity for Emett's cooking demonstrations and was similarly buzzing when fellow MasterChef judge Ray McVinnie took to the stand. The stand turned to a stage when internationally renowned entertainer Cindy the Samoan appeared alongside My Kitchen Rules judge Robert Oliver. Oliver made a pacific-inspired raw salmon dish and Cindy had the audience in stitches as she grated fresh coconut side of stage.
The beautiful Artisan Alley and lively Street Food Hub, two new areas to the show this year, were instant hits with the locals. Artisan Alley featured smaller, wooden stalls and was a hive of foodie activity connecting local producers and emerging businesses with the public of Canterbury. Salmon Bao from Dragon's Den followed by a sweet scoop of Rollickin' Gelato at the Street Food Hub was a popular combo with many.
Event Director at North Port Events, Rebecca Stewart says, "The Christchurch Food Show always has such a great energy and atmosphere, and it was no different this year. Cantabrians love their food and we just love putting people and food together."
"We also loved having the Christchurch City Mission involved again this year. People were so generous, both show-goers and exhibitors, with many donating leftover goods to City Mission food parcels for their night shelter", says Stewart. Christchurch City Missioner Michael Gorman was delighted with the opportunity to be associated with the Food Show. "Foodies are so generous, we even managed to collect cash donations!" says Gorman.
With a steady flow of visitors across the weekend with 2,434 on Friday, 3,844 on Saturday and 3,161 on Sunday Christchurch Food Show is guaranteed to be back, packing more punch, in 2017. Mark 7 – 9 April 2017 in your diaries.
Next up The Food Show moves to Wellington on 20 – 22 May at Westpac Stadium, to inspire and delight the capital. To find out more about The Wellington Food Show, visit www.foodshow.co.nz
---