North Port Events sells nine of 10 events to XPO Exhibitions
TUESDAY 15TH OCTOBER 2019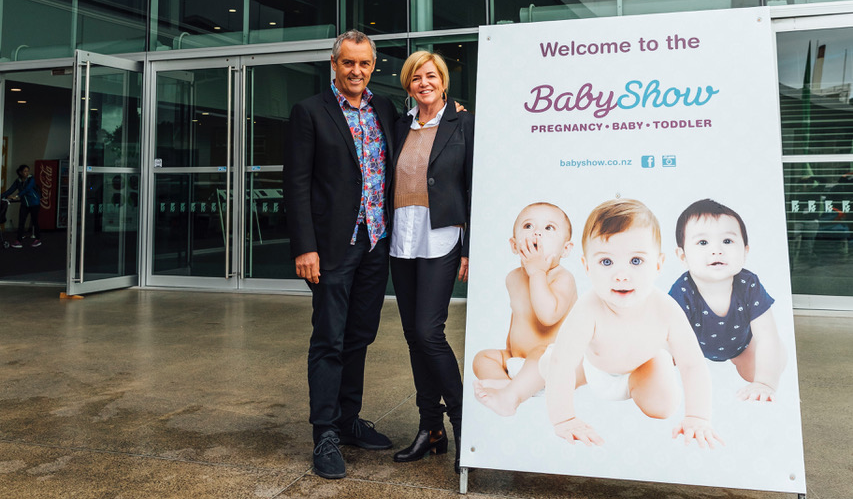 After 26 years in the exhibition industry, staging more than 114 shows - in a wide variety of genres – Dona and Gavin White, owners of North Port Events (NPE), are embarking on a new adventure.
This comes after the recent acquisition by XPO Exhibitions of nine North Port Events shows including The Food Show (Christchurch, Auckland & Wellington), the Baby Shows (Autumn and August), Waikato Home & Garden Show, Fine Food New Zealand, Facilities Integrate and Autumn Home XPO. Auckland Art Fair (a niche contemporary art event held annually at The Cloud) was excluded from the sale and will continue to be run by North Port Events.
The new owners - XPO Exhibitions – are another family run, Auckland-based company who share the same values as North Port Events and come with a wealth of experience delivering successful trade shows throughout New Zealand.
"We were immediately very confident we were passing our shows on to good hands." Says Dona White. "The sale comes at a time in our life when we were ready for change, to switch gear and focus on our passions – sailing, art and being new grandparents come January."
Looking back over the last 26 years, Dona and Gavin are incredibly grateful and humbled by their team of event professionals, without whom North Port Events would not be where it is today. The Event Managers, Marketing and Operations teams along with General Manager Rebecca Stewart will remain key contacts and its business as usual whilst the two companies merge.

"Gavin and I want to take this time to say how very thankful we are for the support from our staff, exhibitors, partners, sponsors, visitors, contractors and venues over the last 26 years. We've had so much fun building our business and are incredibly proud of what we've achieved; some events we built from scratch, and others were acquired and developed. All of this would not be possible without their collective trust and enthusiasm." Says Dona.

North Port Events remains responsible for the business up until final settlement on the 4th of November.
---