Key visitor and exhibitor feedback 2019
Due to COVID-19 the Baby Shows were postponed in 2020 & 2021
Baby Show
16 - 18 August 2019
ASB Showgrounds
Total visitors: 12,154
Estimated total spend: $7 million
Average spend per visitor: $580
Total exhibitors: 219
Autumn Baby Show
9 - 10 March 2019
ASB Showgrounds
Total visitors: 7,483
Estimated total spend: $3.7million
Average spend per visitor: $498
Total exhibitors: 91
Visitor feedback
94% purchased products at the show
85% said the show offered good value for money
78% will return next year
45% of visitors are 31 - 39 years old
70% of visitors are female
The average income is $72,405
Visitors spend an average of 3 hours at the show
Visitors came from Auckland, Northland, Waikato, Bay of Plenty, Wellington and even the South Island!
Who were they?

(NOTE: SOME VISITORS FALL INTO MORE THAN ONE CATEGORY)
43% are first time expectant parents
12% expectant parents (not first time)
24% parents of children aged 0–12 months
12% parents of children aged 1–2 years
7% have 2 or more children
7% grandparents
5% parents of children aged 3–4 years
3% parents of children aged 5–7 years
3% parents of children aged 8–12 years
Post-show report
Each year we survey visitors and exhibitors at the show. We also measure and report statistics from marketing, public relations, and website activity. If you want to find out more about the who, what, when, and why of the show, please contact us for the complete 2019 post-show report.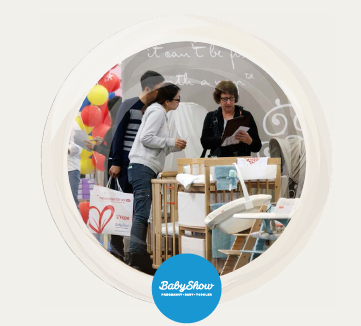 ---
Contact the team
---