3. Create your stand
Takes 10 minutes to read

The aim of your stand is to attract as many potential customers as possible. You can either use a professional stand designer or design your stand yourself.

A good stand design will help you achieve your objectives during the show, and will give you a professional edge.
What's involved?
1. Stand design
Professional stand design
Exhibition stand design is a specialised function and should be undertaken by professionals with experience in this field. Make sure you give your designer or stand contractor a carefully prepared written brief that clearly states your show objectives.
DIY stand design
If designing your own stand, consider the examples below. No matter the budget, all three stands project a strong sense of brand. Also, try to imagine people's first impressions – visitors are quick to size up a company or product so first impressions count.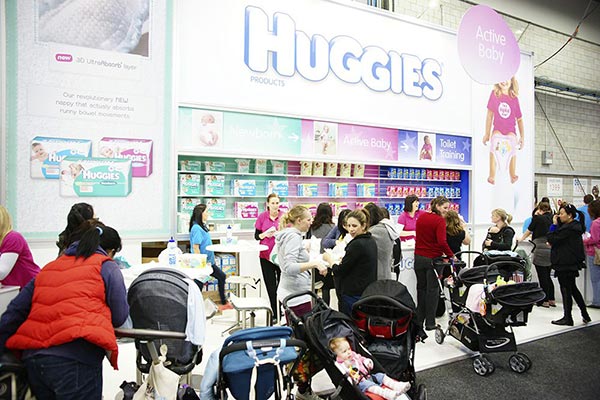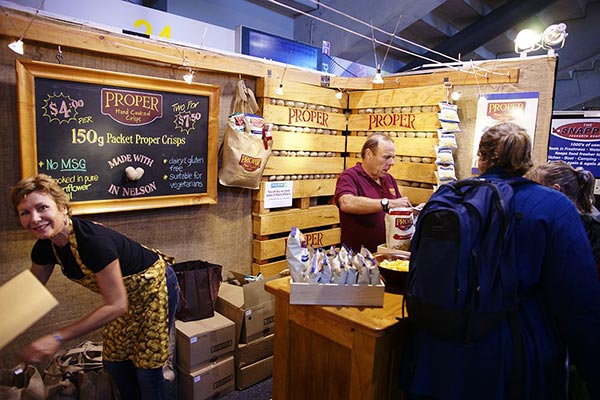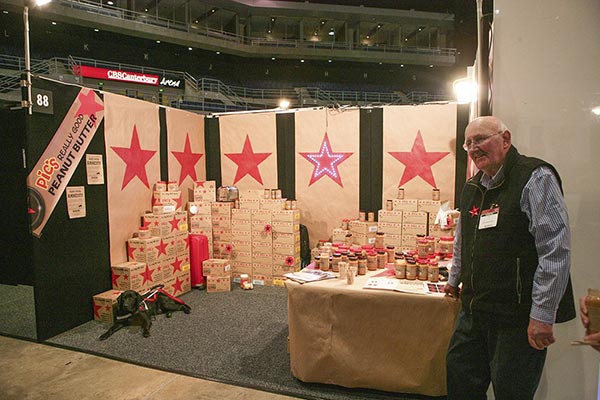 Here are some tips to consider if creating your own stand
Your company identity and corporate image should be well projected
Effective lighting will literally highlight your display in the exhibition
Lighting that creates movement effects (such as mirror balls and rotating spotlights) can be eye-catching
Easy access to your display, as well as onto your stand, will facilitate interest
Don't create unnecessary physical barriers
Demonstrations and activity on your stand will attract visitors
Remember to use the word 'new' – it's possibly the most powerful word in the exhibition industry
Avoid a confusing or messy display – keep the message simple
Resist the temptation to cover your walls with leaflets, brochures, and posters
Professionally produced signs or display panels should be prepared prior to the show
Keep messages and signs high – visitors and furniture can block visibility
Use upper- and lower-case lettering – signs all in capitals are more difficult to read
Ensure staff are readily identifiable and easily distinguished from other visitors
The worst thing you can do is not invite people to register their interest – so don't forget a 'call to action' of some sort
2. Simple and effective ways to draw visitors to your stand
Brand awareness pre-show can have a big effect on how many visitors come to your stand, so make sure you read how to market your brand first.
When setting up your stand, these simple tips can help attract visitors – they may seem obvious, but many exhibitors seem to forget or disregard the basics.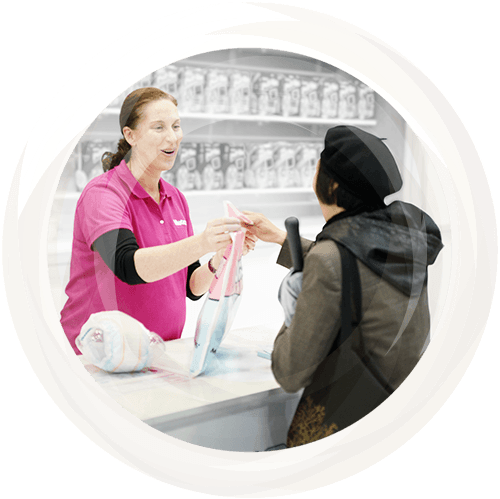 If you have a product on display or for sampling, make sure it's for sale
Nothing frustrates a visitor more than wanting to buy something from your stand and it's not available. Visitors have come to the show wanting to spend money or place an order, so don't miss the opportunity to sell them what they want from you.
Make sure everyone on your stand knows what your product is about, including anyone you've hired for the show
Don't frustrate your visitors by having staff who don't know your product. With so many exhibitors to see and buy from, people get frustrated and move on quickly. Don't give them the opportunity to walk away because your staff have not been fully briefed.
Visitors do judge a book by its cover
If you have a small stand and a limited budget, try to make the best with what you have to work with. A brochure stand and some posters with your product in boxes won't entice many people to your stand – first impressions count. Some of the most effective and eye-catching stands have come from limited budgets but maximum creativity!
Be the perfect host, even five minutes before closing
We know they are long days, but it's really important to be the perfect host from the start to the very end of the show. Every visitor should be greeted in the same warm and friendly way, whether they visit your stand in the first 5 minutes of the show, or the last 5 minutes. 
Try before they buy
Make sure you have sampling available – nothing draws a visitor to your stand better than the promise of something delicious. If you sell coffee machines, have coffee samples made from your machine. If you have a hand blender, blend a tasty pesto and share it around.
Pulling in a crowd
People will always check out the stand with a crowd around it. People are curious by nature, so make sure you keep pulling them in and keeping them interested.
Make memories
The more memorable your stand has been, the more likely your product will come to mind long after the show, and the more likely this will translate into sales.
The after-show sale
Just because someone doesn't purchase from you at the show, it doesn't mean they won't at some stage in the future. Ensure every visitor leaves your stand in good spirits and with enough information for them to want to buy your product at a later time.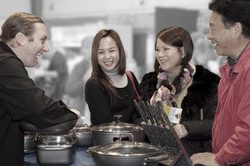 3. Product demonstrations
Effective demonstrations require practiced skills and expert interactive communication. See the sell your product guide for tips on successful demonstrations.
4. Exhibition kit
It's always good to be prepared and to cover your bases. Make sure you have an emergency kit at the stand, which might include the following:
Panadol, Nurofen, throat lozenges
Band-Aids
Shoe inserts
Several boxes of tissues
Mini sewing kit
Water bottles
Snacks for your team
Scissors
Stapler and extra staples
Cellotape and masking tape
Pens, highlighters, sharpie pens
Super glue
Mobile phone chargers and laptop chargers
Extra batteries
All-purpose cleaner and wipes
5. Security at the show
Nothing will ruin a successful exhibition experience more than the loss or theft of expensive equipment or products. As the exhibition organiser, in conjunction with our security company, we provide a measure of security. But despite our best intentions, we cannot guarantee the security of your products. Only you and your staff are responsible for your valuables.
Here are some basic steps you can take to prevent theft:
Escort your merchandise and/or goods to your stand yourself, if possible
The greatest risk of theft or loss occurs during set-up and dismantling – be especially alert during these times
Don't identify the product or manufacturer on the outside of freight cartons
Mark cartons numerically to indicate the total being shipped (eg. 1 of 6), include your company's name and stand number on your cartons, and make sure your freight forwarder has your information
Under no circumstances should goods such as laptops, TVs and other electronic devices ever be left unattended – they are particularly vulnerable to theft
Display your products in such a way that it would be very obvious if some went missing (this helps to discourage theft). 
Do not leave cash onsite on your stand over night
Report any theft to the organisers as soon as it is noticed - the quicker a problem is identified the greater the chance is of preventing further incdidents or isolating who may be resposible