5. Market your brand
Takes 10 minutes to read
If you only read one thing, read this...
Many exhibitors focus on the physical event and underestimate internet use prior to the show. Don't make the same mistake – set up your free website profile, list trade deals and interact with us via Facebook. It's all for your benefit, so read on and get stuck in.
Consider the following sales funnel for The Food Show Auckland. You can see that compared to the amount of people who attend the show, many more are exposed to the show through pre-show marketing: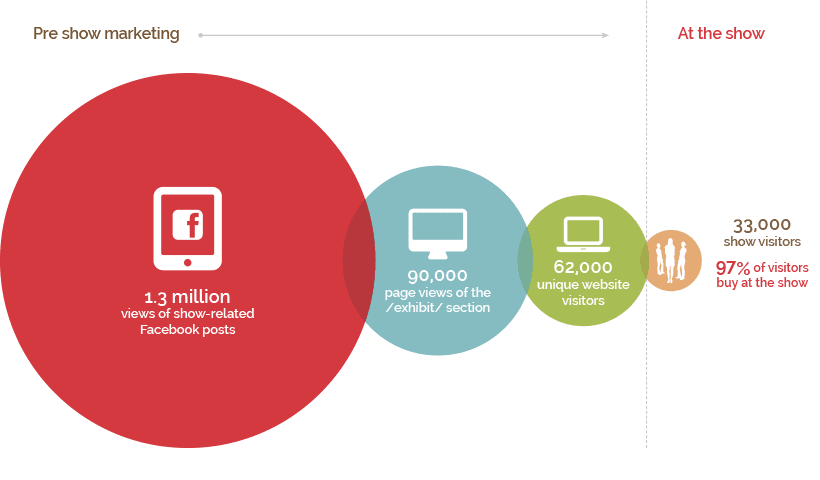 Source = The Food Show Auckland 2013
During the lead-up to a typical show, tens of thousands of people visit the show website and interact via social media. If you haven't completed your free website profile (complete with trade deals), you'll miss out on an online audience larger than the visitors who attend the show.
You'll also notice that a high percentage of people purchase at the show. This is because our marketing delivers  a pre-qualified audience – and this doesn't just apply to The Food Show Auckland. The numbers may be different for our other shows but the ratios are similar.
What's involved?
1. Pre-show marketing
By promoting your participation in the show, website visitors can add your products and trade deals via our online show itinerary features. This makes it possible to build your brand and make a good impression, even if a visitor doesn't attend the physical show. 
Don't leave interest in your brand to chance – at the very least complete your website profile and trade deals, as tens of thousands of website visitors are looking for information on exhibitors, new products, and trade deals.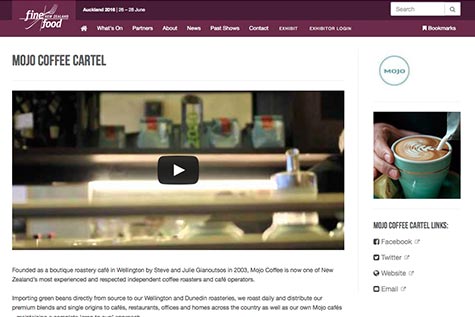 Your profile page
This page should be what whets the appetite – it should include all your trade deals (or trade offers), any competitions you may be running, video of your product, and great images. It doesn't take long to set up and once it's live it stays that way, even after the show is finished. So if anyone forgets any of your details from the show, they can look you up afterwards. This is a powerful and free tool we offer to all our exhibitors. We encourage you to make the most of it.
The showguide 
If want to stand out a little more then there are opportunities to purchase advertising space within the showguide. Use it to announce a new product or a trade deal price, just make sure you tell people what stand you are on so they don't miss seeing you.
Email sign-off
Add that you will be attending the show in the signature of your emails: "See us at Fine Food New Zealand on 25– 27 May, stand xx"
Send out an eDM
Let all your customers and suppliers know that you will be at the show. Incentivise them to visit your stand with a special show offer only available to those on your mailing list.
Social media
Facebook post and Tweet about your stand at the show. See our easy-to-follow guide for more insight on social media.
Complete your free website profile:
Reach thousands of visitors pre-planning their visit to the show using the website's 'Favourites' function.
Other free pre-show marketing opportunities:
Gain maximum exposure with paid marketing opportunities:
2. At the show
Beyond demonstrating and selling your products, there are other forms of marketing that can increase interest in your stand to visitors browsing show-related media. Consider a quick update on social media and be prepared for a media interview at any time on the show floor. See below for some tips.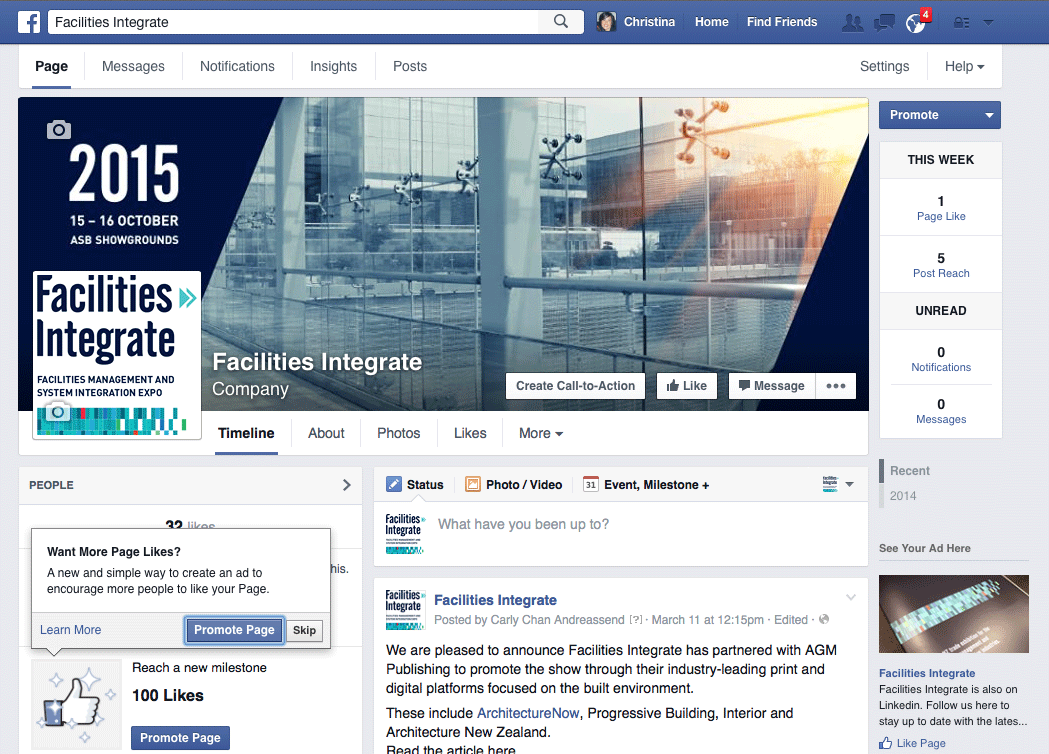 3. The value of post-show promotion
While you cannot rely on prospects to call you, you can increase the chances of them doing so by remaining visible within the marketplace after the event.
Advertising in relevant magazines will remind prospects of your products and services in the weeks after the show and help to ensure that when they are in a position to purchase, they purchase from you.
This will include all prospects who visited your stand but failed to leave their details. No matter how efficient your stand staff are, there will always be some visitors who slip through the net.
Keep reminding your prospects with advertisements, direct mail, phone calls, and appointments.